Large apartment on two floors connected by an authentic stone staircase. Two bedrooms, a large living room with kitchenette, fireplace, satellite TV and comfortable and modern private bathroom. Nineteenth century furnishings, typical of the place.
Rooms: 75 square meters, private entrance, 1 double bedroom, 1 bedroom with 2 single beds, 1 bathroom, kitchen, living room with fireplace and sofa bed. Total beds: 6.
Services: satellite TV, microwave, washing facilities, swimming pool.
Free Wi-Fi and free parking inside the structure.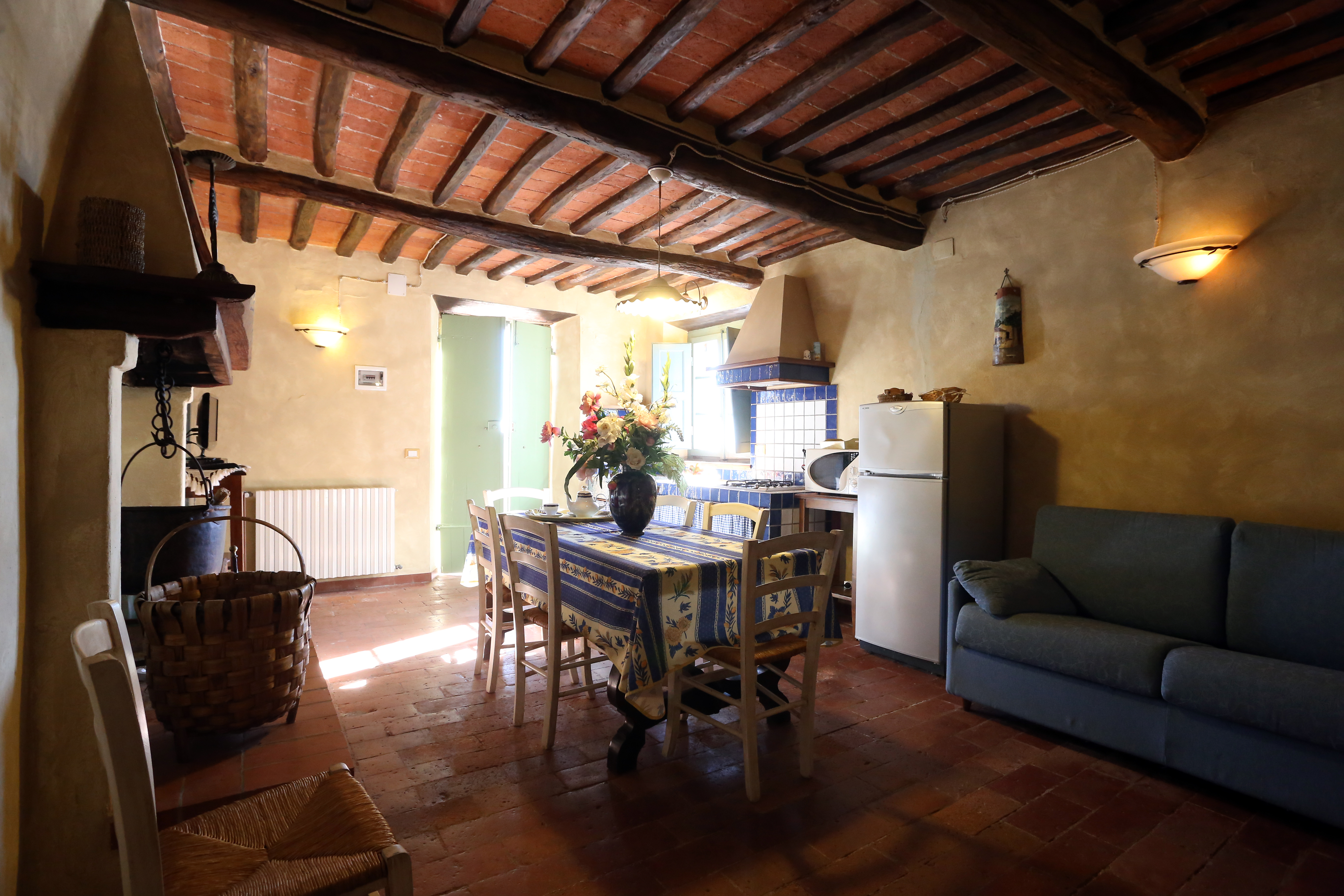 Weekly
rates:
---
Mid season
(from 5/06 to 11/06 and from 11/09 to 17/09)
---
High season
(from 12/06 to 02/07 and from 28/08 to 10/09)
---
Peak season
(from 03/07 to 27/08 and from 28/10 to 06/11)